Make your own adorable felt yeti with Collage!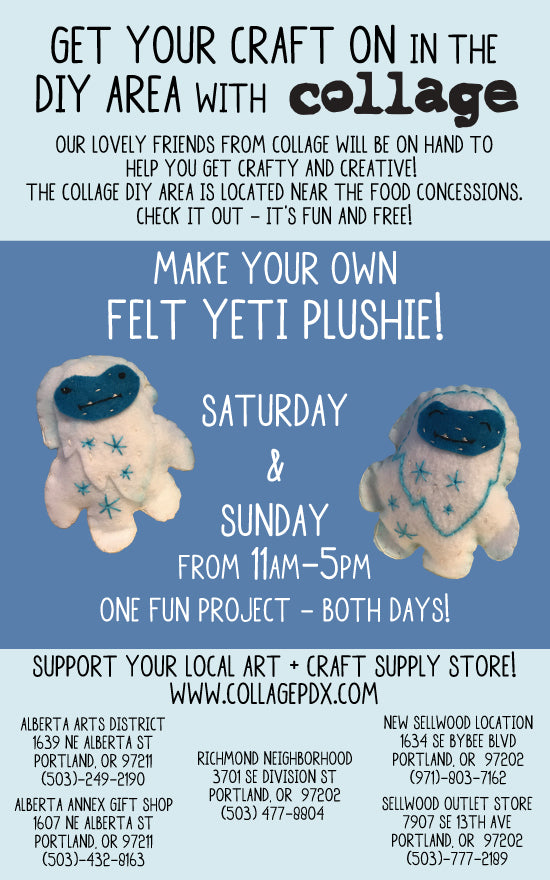 We super love the folks at Collage and all that they do for the local creative community! It's our favorite place to shop for the cutest supplies! We're so excited to have them hosting the DIY Project at our Holiday Art + Craft Market on Dec 8th + 9th! Come make an adorable felt yeti plushie! It's fun and free!
Crafty Wonderland Holiday Art + Craft Market
OPEN TO THE PUBLIC – FREE ADMISSION:
Saturday, December 8th + Sunday, December 9th
from 11am – 6pm
SPECIAL TICKETED PRE-SHOW SHOPPING EVENT:
Friday, December 7th from 5-9pm
Click here to buy tickets!
(Please note that the DIY Projects will not be open during the Friday night shopping event.)
The Oregon Convention Center –
Exhibit Hall D
777 NE MLK Jr. Blvd.
Portland, OR 97232 
---
← Older Post Newer Post →
---
0 comments
---