We're Hiring! Join our Retail Team!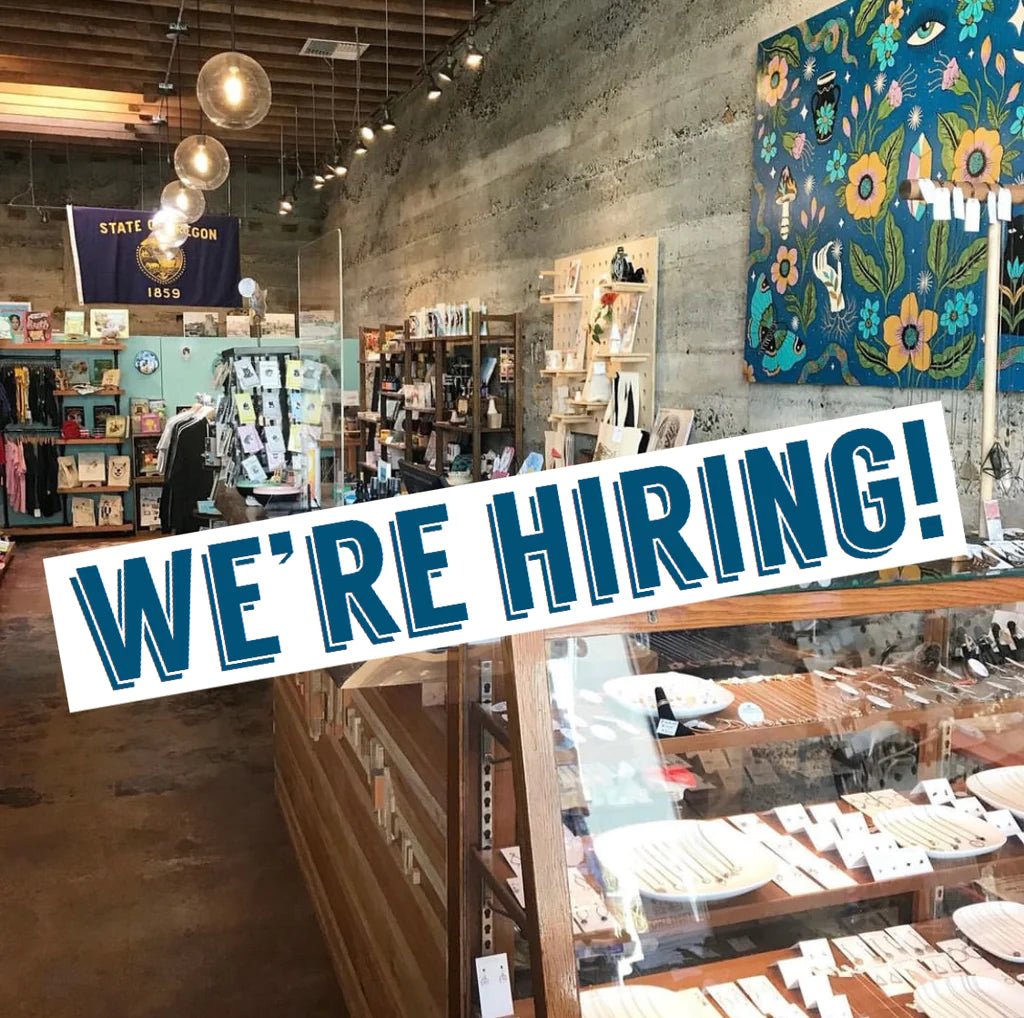 UPDATE: The position has been filled!
Crafty Wonderland is a woman owned and operated business with two retail stores in Portland - one Downtown and one on NE Alberta St. We feature handmade goods from over 200 local artists.
We are looking to add a fabulous sales associate to our team at our Alberta St. shop, effective immediately! The position is for approximately 18-32 hours a week. You MUST be available to work weekends, no exceptions. 
If you are interested in applying, please read the details below and email the following to craftywonderland[at]yahoo.com:
A cover letter detailing why you are a good fit for our team

A current resume

A list of 3 references
You may also drop off printed copies at our retail store during business hours, but please do not call with any inquiries! 
The ideal candidate:
Has a minimum of 2 years experience working retail

Provides excellent customer service

Is comfortable answering questions and dealing with a diverse range of people

Is a quick learner and asks for clarification if needed

Has the ability to work in a fast-paced environment and multitask with accuracy

Is friendly, personable, upbeat and can work as a part of a team

Is comfortable working with various Point of Sale Systems (we use Quickbooks POS and Ricochet)

Is able to execute loss prevention protocol

Is punctual, reliable, and respectful

Has an interest in handmade goods and art!
Other Requirements:
Any potential applicant MUST be able to work weekends, as well as having the ability to be flexible with their schedule to cover other shifts.
No additional time off is granted between Black Friday and Christmas.
Tasks for a Retail Sales Associate include but are not limited to:
Assisting Customers

Operating the cash register

Opening and closing the shop

Keeping the store tidy with light cleaning and straightening

Restocking sold merchandise

Merchandising throughout the shop

Helping with social media as needed
This position would be responsible for the general upkeep of the shop on a day to day basis. During your shifts, you would be expected to engage and help customers, process their transactions, and restock goods that have sold throughout the day. You will also be interacting with our vendors on a day to day basis, so maintaining a professional and friendly attitude is a must!

Benefits:
Starting pay is $16/hour.
We offer employer paid health insurance (for those working 24+ hours a week), an employee discount in our shops, paid sick time and some paid holidays. 
---
---
0 comments
---