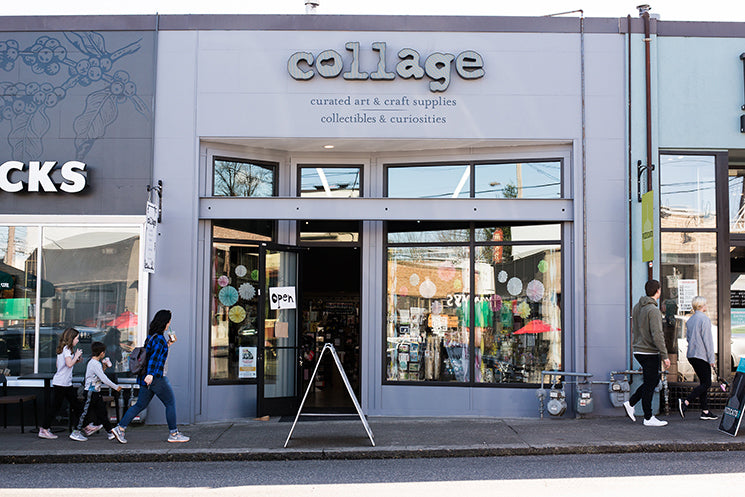 We feel so lucky to have local craft supply store Collage host a free DIY project at each of our Art + Craft Markets!! Collage is THE place to go when you need cool supplies for your next project, cute gifts, or even just some artistic inspiration! We're suckers for that big wall of washi tape and all of the amazing pens!
Every trip to Collage is full of fun and is like going down a crafty rabbit hole in the best possible way! The friendly staff is so helpful if you need any guidance or have questions. It is an oasis for artists and crafty people!
Collage has convenient locations across town - three supply stores, one gift shop, and one outlet! And the best part?! They are a local, woman owned business! Be sure to check out their stores the next time you need some supplies or a cool gift!
AND stop by our Spring Art + Craft Market this Saturday, May 5th at the Oregon Convention Center and decorate a free mug in the DIY Area hosted by Collage!
---
← Older Post Newer Post →
---
0 comments
---