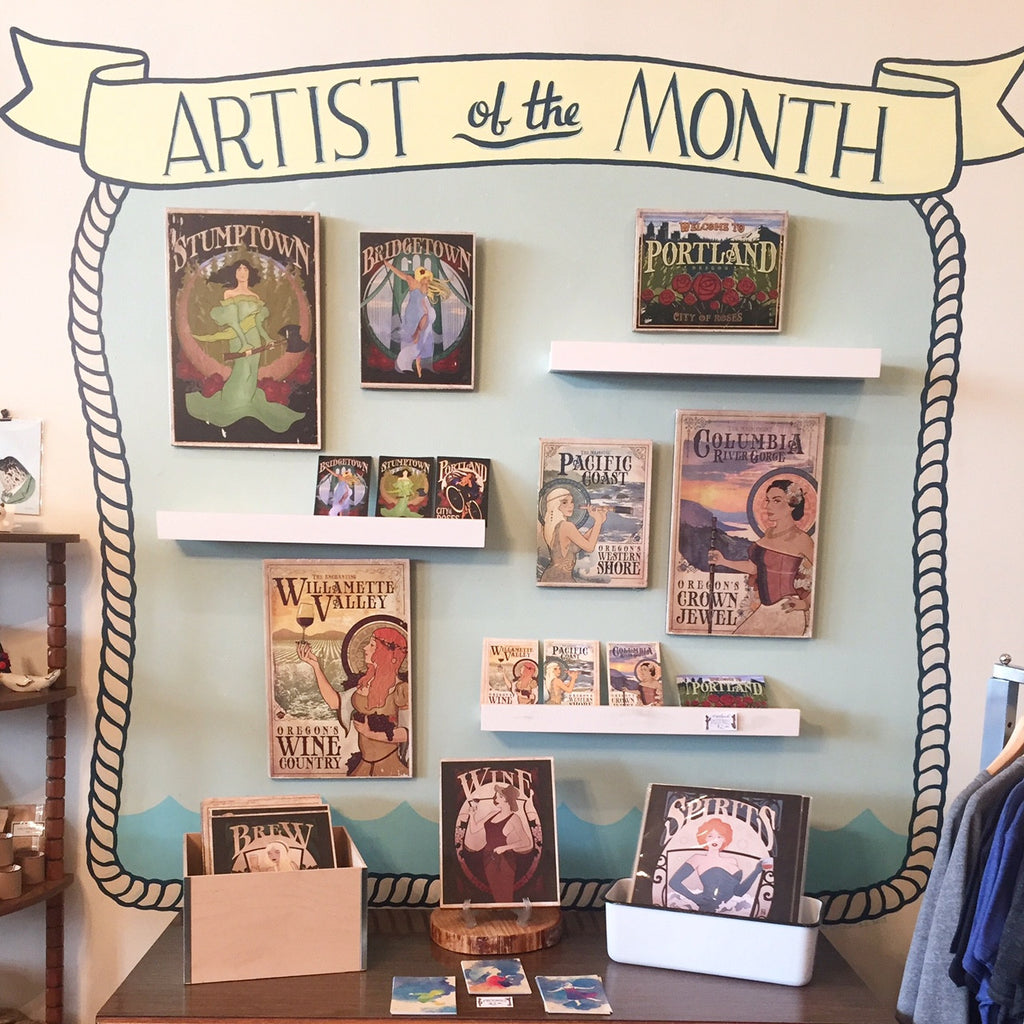 Our Artist of the Month is actually a duo - the dream team of Kenneth Poirier and KT Goeke of Place & Time!
Kenneth Poirier is a Portland based graphic designer and illustrator with a love of classic advertising, and KT, who grew up in Germany before relocating to the Pacific NorthWest, currently works as a bank manager and is pursuing a MBA. They met at a community event in 2014 where she was representing US Bank and Kenneth was promoting his previous art print business.
Their paths crossed many times afterwards as they were both serving on boards of local organizations. Immediately drawn to his talent, KT contacted Kenneth and began featuring his artwork on the walls of her bank branch. Eventually Kenneth and KT decided to join forces and utilize his artistic talent and her marketing skills to create 'Place & Time'.
Blending gorgeous color and intricate detail, the work of Place & Time is a heartfelt shout out to Oregon as well as the vintage posters and tourism adverts of the Art Nouveau period.  From their glossy postcards to their ready-to-hang rugged wood prints on solid hemlock planks, their work sells fast to locals as well as visitors.
Check out http://placeandtimedesign.com/ for more info and come into the shop to get an up close and personal look at Place & Time's beautiful handiwork.
---
← Older Post Newer Post →
---
0 comments
---