Our Portland Retail Shop is Hiring!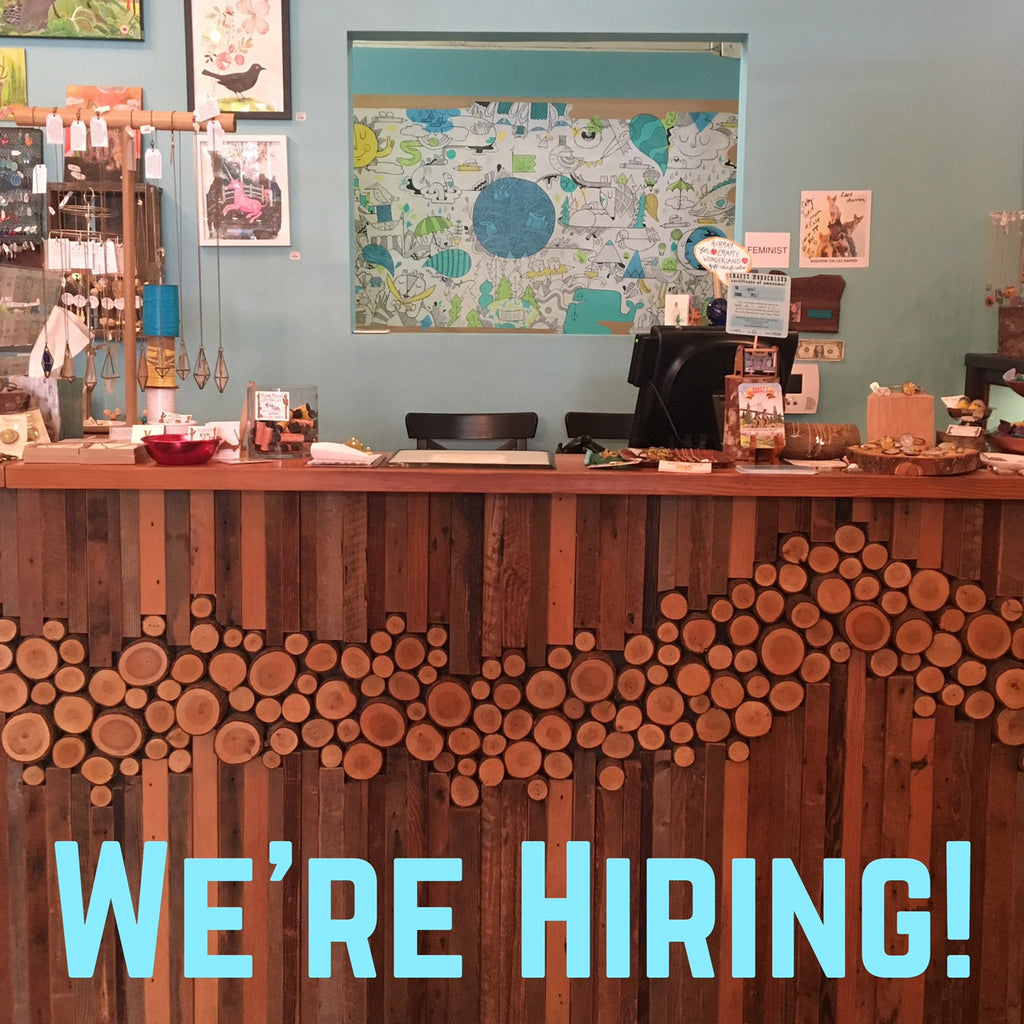 Crafty Wonderland is a woman-owned retail store in downtown Portland featuring the work of over 200 local artists. We are looking for a part-time retail sales associate, with the potential for full-time employment and the opportunity for other positions as our business grows.

If you are interested in applying, please read the details below then email the following three items to craftywonderland[at]yahoo.com:
1.) a cover letter detailing why you are a good fit for our team
2.) a current resume
3.) a list of 3 references

You may also drop printed copies off at our retail store during business hours but please do not call our store with any inquiries! We are busy providing our customers with exquisite service!
The ideal candidate:
- Has a minimum of 2 years experience working retail
- Provides excellent customer service
- Is able to work in fast paced environment and multi-task with accuracy
- Understands that the customers come first
- Is friendly, personable, and upbeat
- Has knowledge and an interest in handmade goods and art
- Is able to execute loss prevention protocol
- Is comfortable answering questions and dealing with a diverse range of people
- Follows directions and asks for clarification if needed
- Is a quick learner
- Is able to work as a part of a team
- Is punctual, reliable, and respectful


OTHER REQUIREMENTS:
- Must be available to work weekends
- A flexible schedule to cover other shifts is necessary
- No additional time off is granted between Black Friday and Christmas


JOB TASKS INCLUDE:
- Assisting customers
- Ringing up sales on our cash register / POS system
- Opening and closing the store
- Keeping the store tidy with light cleaning and straightening
- Restocking sold items
- Merchandising + displays
- Receiving, entering + tagging new merchandise
- Helping with social media as needed
- Other duties as assigned
Starting pay $12/hour.
---
← Older Post Newer Post →
---
0 comments
---