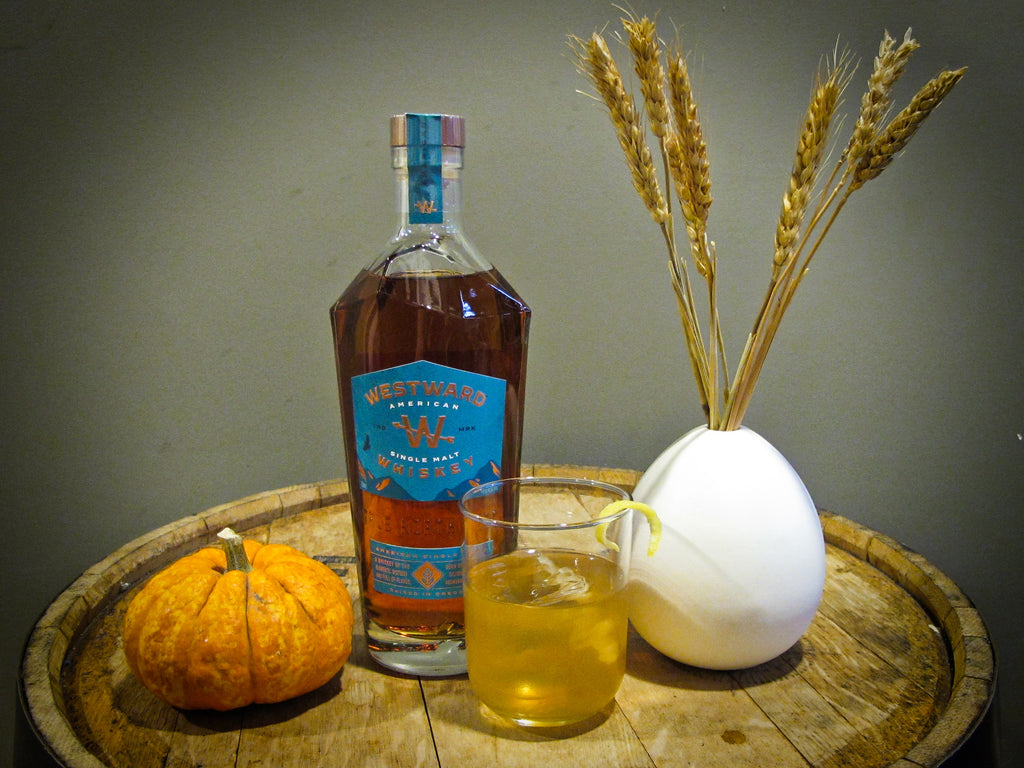 For our final Wednesday Project in our Month of Makers we thought it would be fun to share with you a delicious cocktail recipe using ingredients from our vendors! Thank you to Westward Whiskey and Micah Anderson for this recipe! Westward Whiskey is participating in our Virtual Market this Saturday, December 12th! Join their LIVE cocktail class on their Instagram at 12:00pm PST!
Westward Whiskey Fall Spice Old Fashioned


Created by Micah Anderson
For nearly two decades, we have brought something new, different, and relevant to whiskey, and we are proud to serve as a leading voice for American Single Malt. Inspired by the unparalleled culture, climate, natural ingredients, and people of the American Northwest; we set out to make a whiskey of the elements-- and along the way, we called it Westward.
Just in time for the holidays, here's one of our favorite twists on a classic-- a Fall Spice Old Fashioned, created by Portland's own Micah Anderson. You can find Micah on Instagram at @coacha27.
Ingredients:
* Westward American Single Malt Whiskey
* Portland Soda Works Ginger Syrup
* Portland Bitters Project Super Spice Bitters


Supplies:
* Large mixing glass & bar spoon
* Jigger or shot glass
* Strainer
* Old fashioned or rocks glass
* Ice


Steps:

1. Add all ingredients to mixing glass.

2. Add ice and stir until well mixed and cold (about 20-30 seconds).

3. Strain over fresh ice into cocktail glass.

4. Garnish with a star anise pod and an orange twist (if you're feeling fancy).


Wishing you a safe and happy holiday from all of us here at Westward. Cheers!


See Westward Whiskey LIVE on their Instagram at 12:00
THIS SATURDAY, December 12th in our last Virtual Market of 2020!
They will be doing a cocktail class! Perfect for the holiday times!! 
---
← Older Post Newer Post →
---
0 comments
---